Main content starts here, tab to start navigating
About Us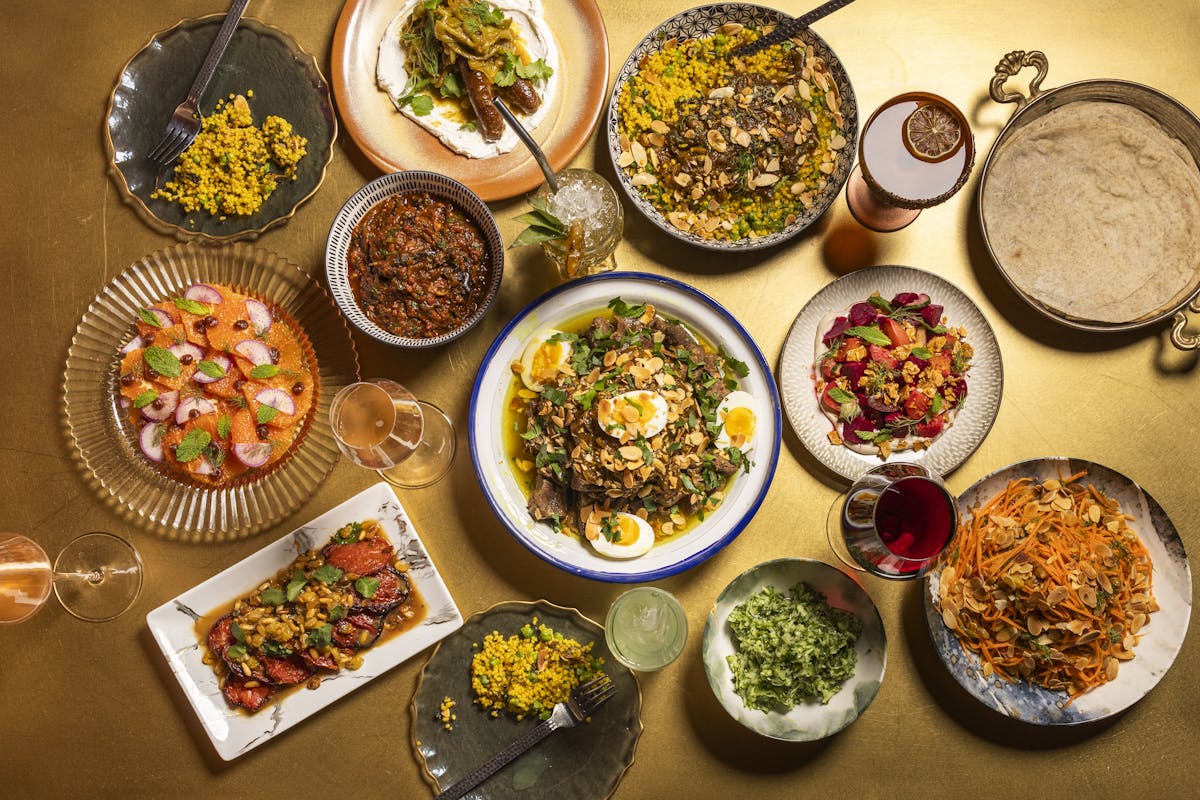 A Long Time Ago
Let us take you way, way back to ancient cities like Tunis, Marrakech, and Fez where medinas (Arabic for city or town) were fortified cities built by locals to defend themselves from invaders. When the fortifications didn't work and colonists like the French descended on these North African cities, those colonists were happy to separate themselves from the locals. They stood as a physical dividing line between the colonizers and the citizens. For those on the inside, the medina offered protection and safety. But the high walls of the medina also provided the freedom for people to take down their walls and let their proverbial hair down, revealing their true nature. Sometimes benevolent, sometimes nefarious. Most of the time, it was impossible to tell the difference.
But the magic of the medina was that it didn't matter. Along its hidden passageways and inside its crowded markets were misfits and monsters; entrepreneurs and carpetbaggers; dreamers and the desperate; those with hope and those for whom there was no hope left. The medina saw it all and welcomed everyone just the same.
2023 in Washington, D.C.
Fast forward to 2023, the team behind Compass Rose and Maydan brought Medina to life in the latter's same Florida Avenue NW alleyway. As pieces of those that came before us become a part of the fabric of who we are, Medina is both a new manifestation of the Bedouin Tent (inspired by the Saharan tents co-founder Rose Previte stayed in during her study abroad travels to Morocco and Tunisia) that debuted at Compass Rose in 2016 + a detour from the town square (Maydan) that leads you to somewhere weird and wonderful. Inspired by the excitement, mystery, and hospitality of the ancient medina, our Medina is a D.C. bar with the tendencies of its very old-school counterparts. That means you can show up exactly as you are here because we've thrown judgment out the window. You do you. Or decide to be someone completely different. We see it all and welcome everyone just the same.